August 31, 2015
Hurricane Fred Threatens Cape Verde Islands
Way back on May 9th we reported on an unusually early start to the 2015 Atlantic Hurricane Season. Things have been fairly quiet since then. There have been a few named tropical storms, one of which became Hurricane Danny on August 20th. Danny didn't pose much threat to life and limb, but another unusual tropical storm is about to change that. At 06:00 UTC this morning the National Hurricane Centre advised that:
FRED BECOMES A HURRICANE AS IT MOVES CLOSER TO THE EASTERNMOST CAPE VERDE ISLANDS.

LOCATION…15.3N 22.5W
Fred is unusual because he's still so close to the African coast. It's very rare for an Atlantic hurricane to form at a longitude east of 35 degrees west. The only one that formed in the area that I can find in NOAA's historical records is an unnamed hurricane from September 1892 that reached hurricane force over the islands: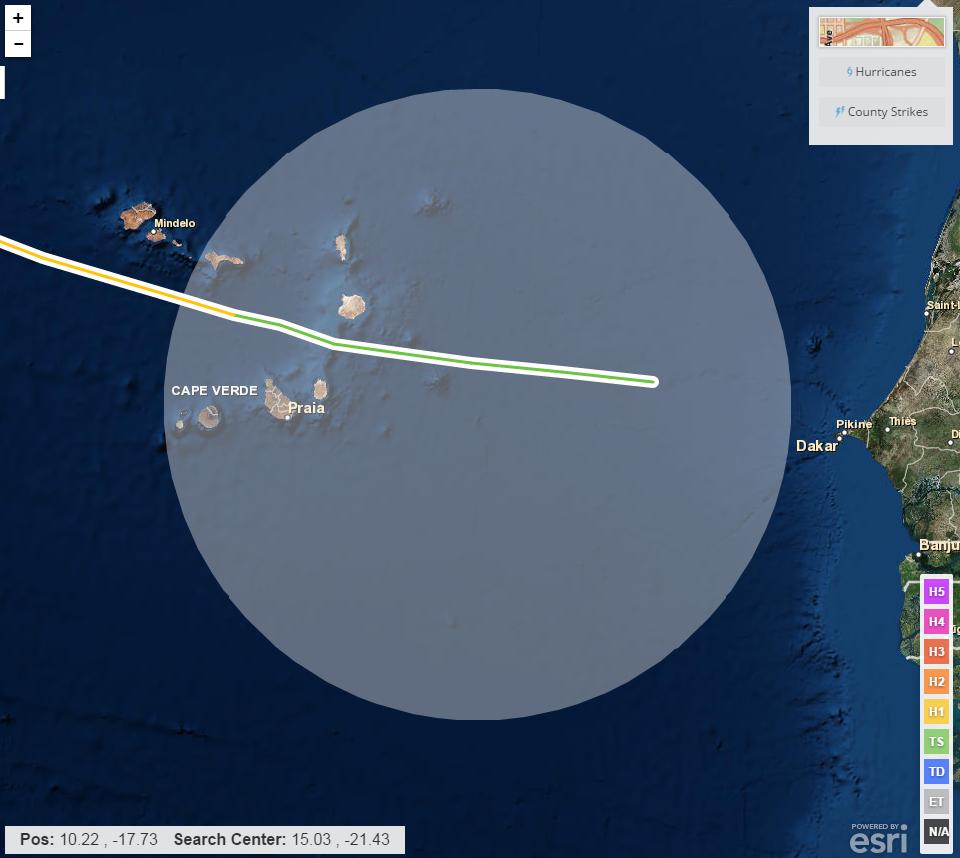 The 09:00 UTC bulletin from the NHC reports that:
HURRICANE FRED CONTINUES TO STRENGTHEN AS IT MOVES THROUGH THE EASTERNMOST CAPE VERDE ISLANDS…

LOCATION…15.6N 22.9W
ABOUT 35 MI…55 KM S OF RABIL IN THE CAPE VERDE ISLANDS
ABOUT 65 MI…100 KM NE OF PRAIA IN THE CAPE VERDE ISLANDS
MAXIMUM SUSTAINED WINDS…80 MPH…130 KM/H
PRESENT MOVEMENT…NW OR 305 DEGREES AT 12 MPH…19 KM/H
MINIMUM CENTRAL PRESSURE…989 MB…29.21 INCHES

A Hurricane Warning is in effect for the Cape Verde Islands

A Hurricane Warning means that hurricane conditions are expected
somewhere within the warning area, in this case within the next 6
to 12 hours. Preparations to protect life and property should be
rushed to completion.
Here's Fred's current forecast track: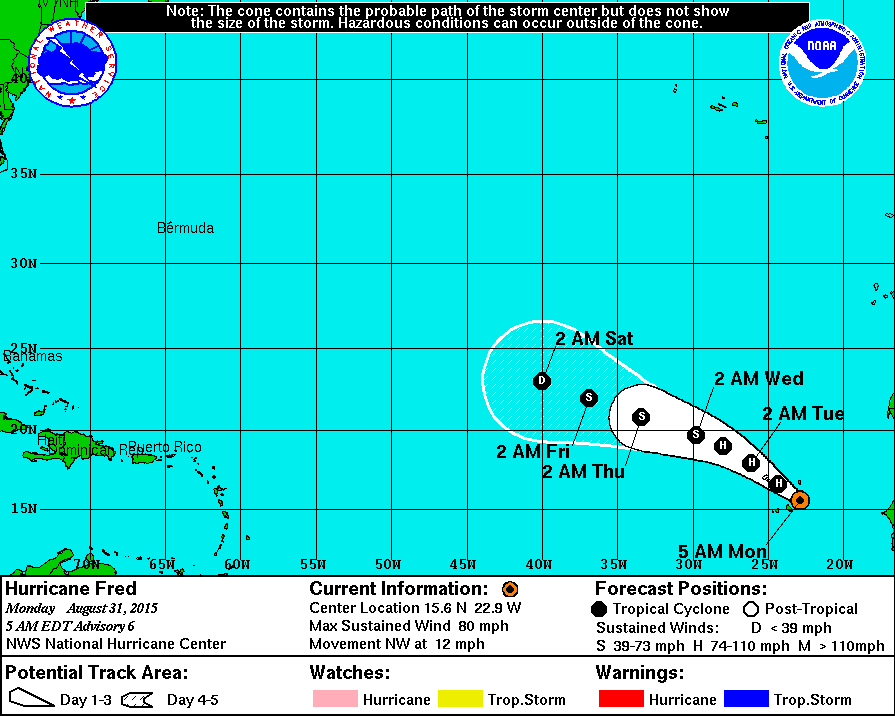 and here's how Fred looked from space yesterday: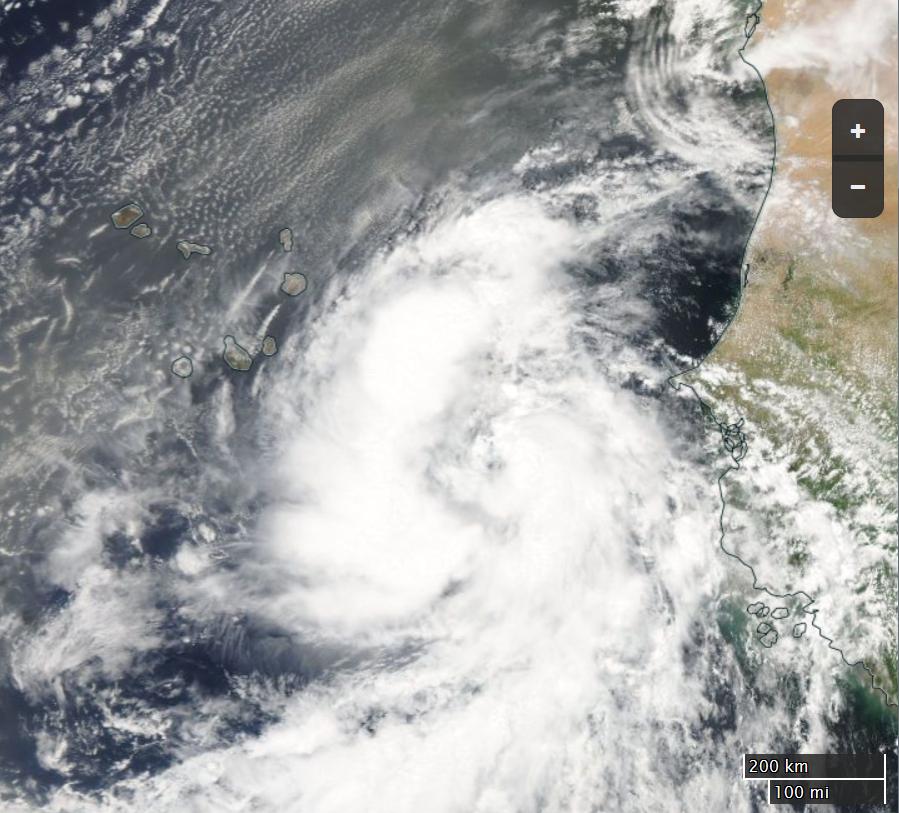 The view of Fred from the Terra satellite today: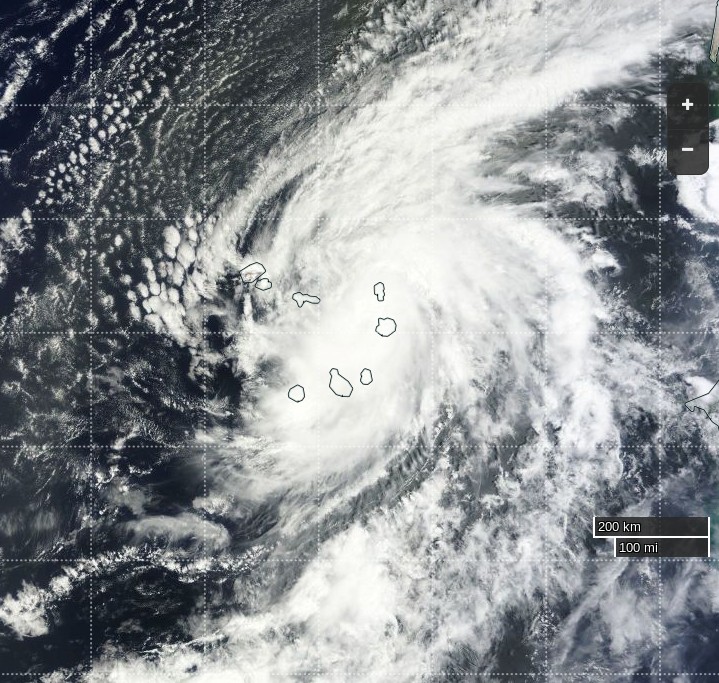 Here's a video of the effect Fred is having on Sal Island, which is the most northeasterly in the image above:
Thanks to mosomoso for pointing out that in 1900 a hurricane formed east of the one in 1892, but still west of Fred: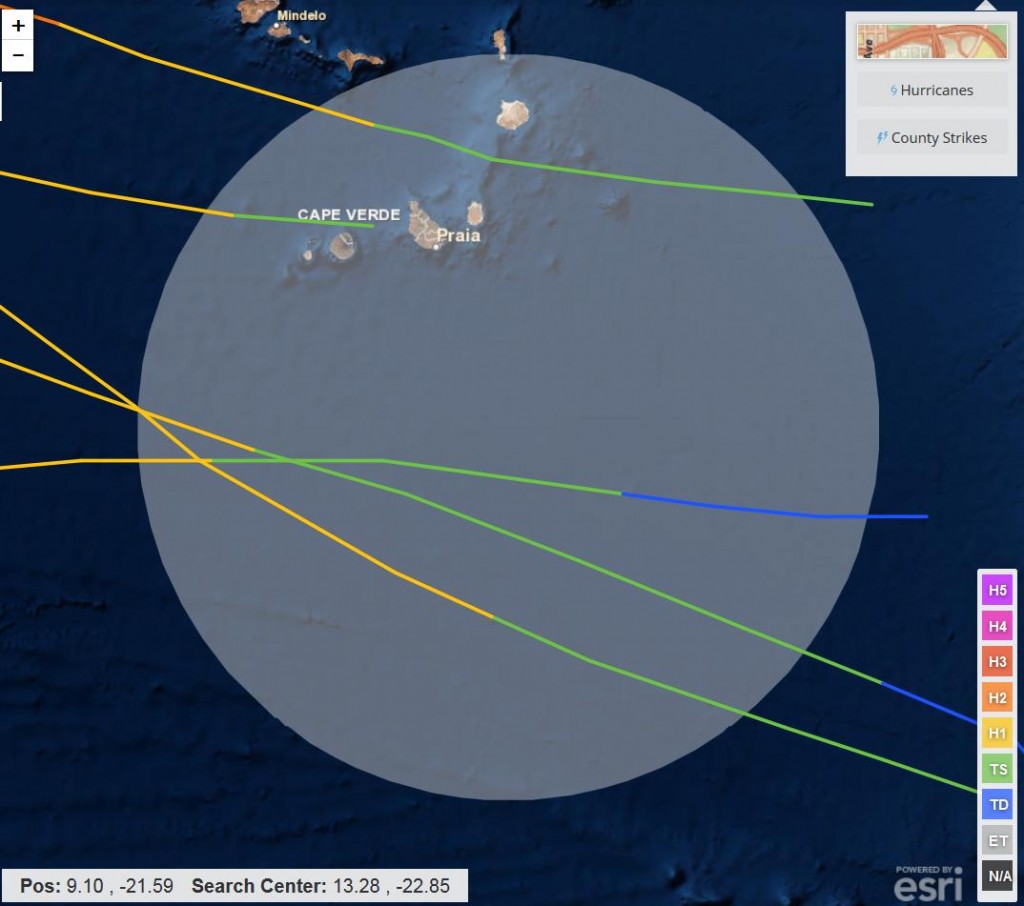 The view of Fred from the International Space Station yesterday, courtesy of Scott Kelly:
#HurricaneFred after it passed over the #CapeVerde Islands this morning. Hope all is well. #YearInSpace pic.twitter.com/LqVA2er6FR

— Scott Kelly (@StationCDRKelly) September 1, 2015
The view of Fred from the Terra satellite today: