March 26, 2016
Storm Katie is Heading Our Way
The Met Office announced yesterday that:
Storm Katie is forecast to affect southern England and south Wales on Easter Monday

Anticipating the development of an area of low pressure, which will affect southern England and south Wales on Easter Monday, The Met Office has decided to name the storm Katie. This will be the 11th named storm since last autumn.

A National Severe Weather Warning for strong winds has been issued, covering much of Easter Monday.
It's currently only Easter Saturday, but we've already had some fairly strong winds in South West England. Here's the Met Office's warning map for today: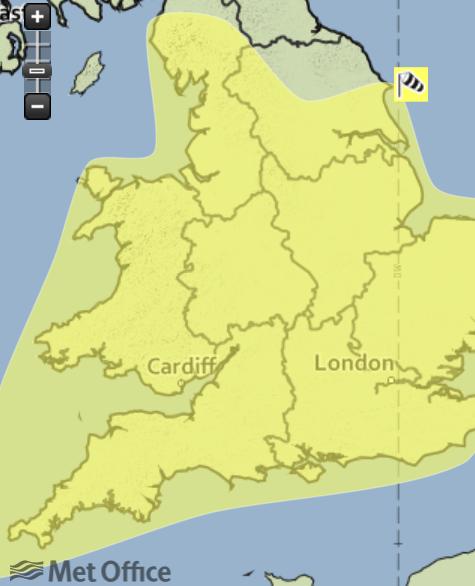 The associated warning reads as follows:
A swathe of strong winds, accompanied by a band of heavy rain will move east across England and Wales during Saturday afternoon and early evening. This is expected to bring gusts of 40-50 mph to inland areas, perhaps 60 mph across exposed coasts and hills, as well as on the passage of the cold front, when heavy rain could also produce some very localised surface water flooding.

Please be aware of the possibility of localised low levels of disruption to Easter travel plans and other holiday activities.
Despite that final sentence there are currently no flood alerts or warnings in place for South West England. Moving on to Easter Monday, the wind warning for Storm Katie only covers Southern England: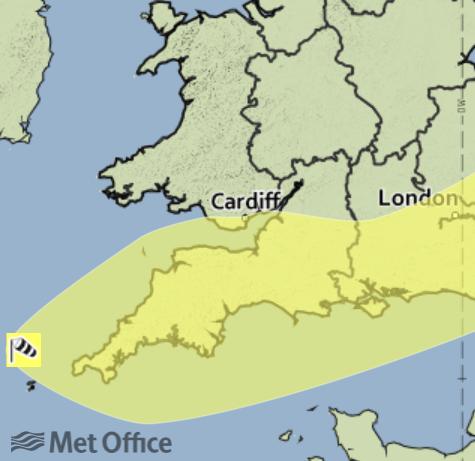 Issued at: 1031 on Sat 26 Mar 2016
Valid from: 0115 on Mon 28 Mar 2016
Valid to: 1400 on Mon 28 Mar 2016

Winds will strengthen markedly across southern England and through the Bristol Channel from the start of Monday, with the potential for 50-60 mph gusts inland and 70 mph gusts around coasts exposed to the south. Whilst there is a low likelihood of all areas seeing these strong gusts for a time southern coastal counties from Hampshire eastwards look most likely to see the strongest winds. These will then ease from the southwest during the morning, clearing from the east early in the afternoon. Additional hazards may include large waves around exposed coasts as well as a period of heavy rain.

Please be aware of the potential for disruption to outdoor activities and travel, as well as the possibility of fallen trees and temporary interruptions to power supplies.
From the current forecast I can't see that there will be as many "temporary interruptions to power supplies" as "The storm with no name" produced earlier this month. However the Met Office's "Chief Forecaster's assessment" does say that:
There remains a fair amount of uncertainty over the track and timing of this system and so where and when the peaks of strongest winds will occur. However, there is a continuing signal for a period of disruptive winds, perhaps now more focussed towards southeastern parts of England. This alert will be updated on Sunday in light of further information.
More news from us on the forecast for Storm Katie tomorrow.