February 26, 2015
Further Flooding Forecast for SW England
Following on from the floods earlier in the week another "super swell" is now heading in our direction from the North Atlantic.
Here's the Magic Seaweed surf forecast for 3 PM this afternoon (February 26th 2015):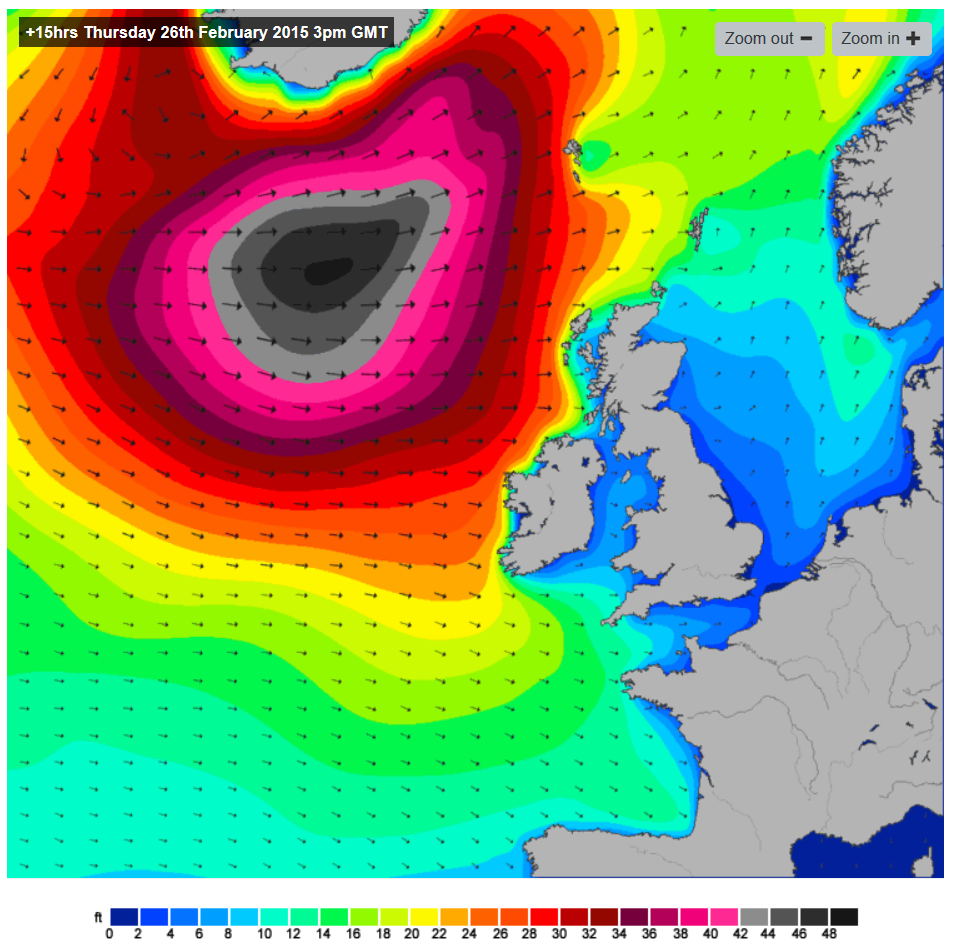 Once again the maximum swell height is in the black (48 feet and over) range, but this "super storm" is aiming a bit further north than the previous one. Hence the first red flood warning today is for North West England: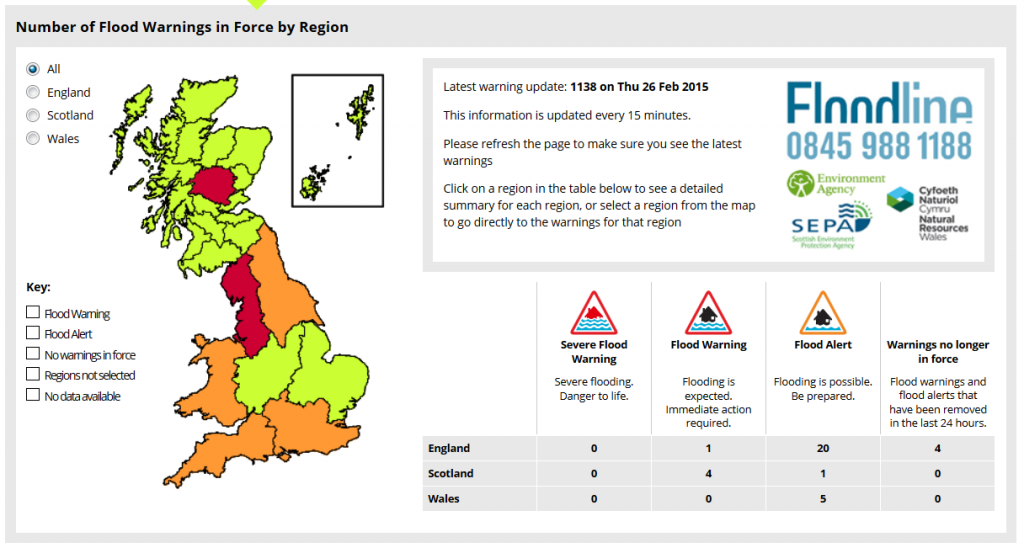 Nonetheless the Environment Agency have issued their first orange alerts in South West England this time around, along the North coasts of Devon, Cornwall and Somerset: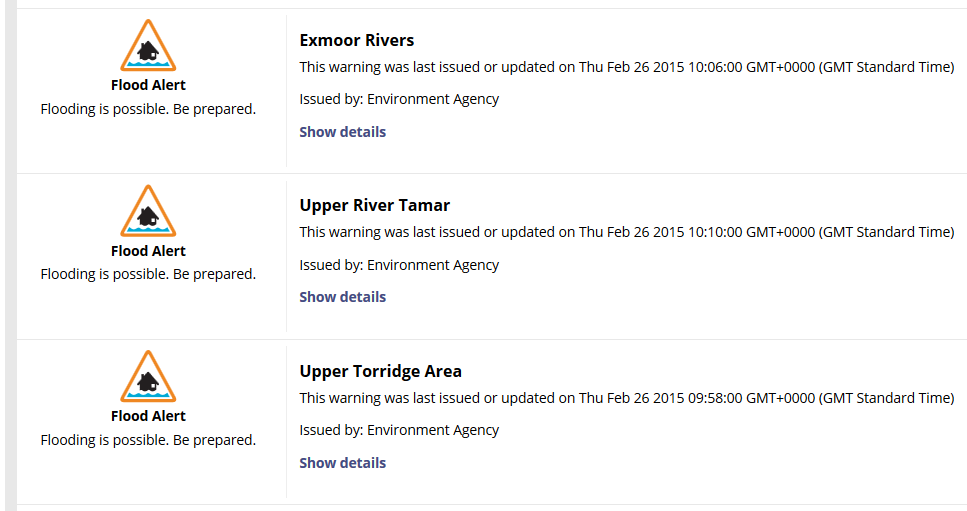 The details for North Devon state that:
The River Torridge and tributaries are responding to overnight and morning rainfall. The band of rain should clear the area around lunchtime. Its expected the river will rise until the rain has cleared. This alert and floodline will be updated by 6pm or earlier if the situation changes.
Finally, for the moment at least, here's the "Earth/Wind" visualisation at 12 noon of the massive storm currently centred over Iceland that is sending all this weather our way: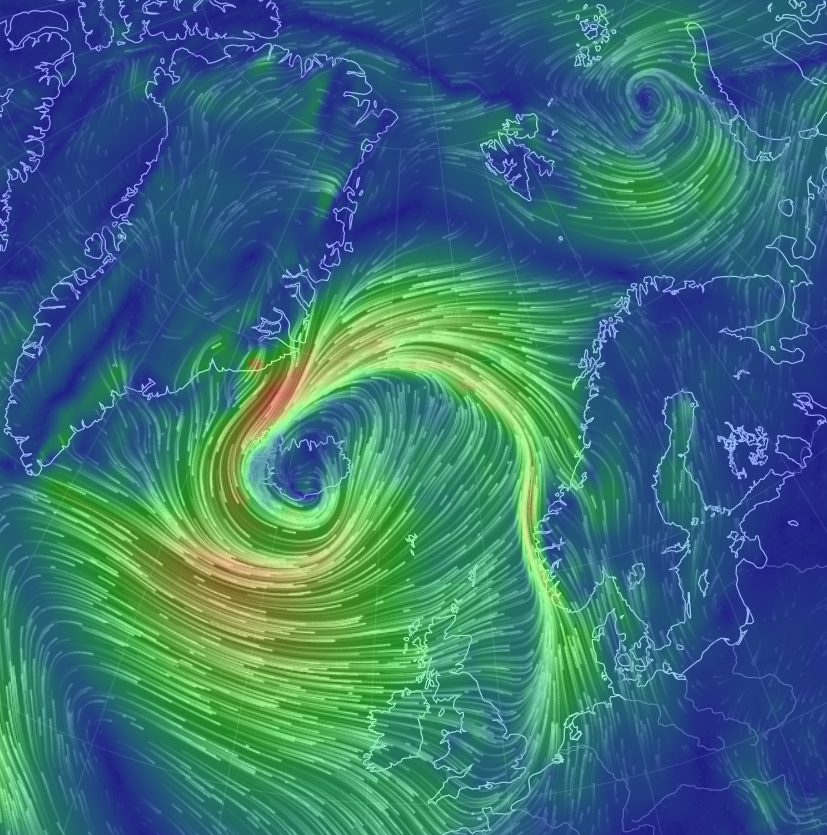 Can you also see the smaller storm in the top right of the picture that is currently buffeting the Arctic sea ice in the Barents Sea?